I know the stock 18 inch Apex 2 will fit the Alpha black shroud as I have one (buy the 98 threaded apex barrel).
The 14 inch apex 2 is too short and the shroud doesn't fit. I've not used a lapco, but if they have a 16 inch, apex ready barrel it should work fine as the 14 inch is only about an inch too short.
I have some pics of the 14 inch without the shroud... hold on let me find them...
Here it is, the 14 inch with no shroud (you can see the shroud on the 18 inch apex barrel above.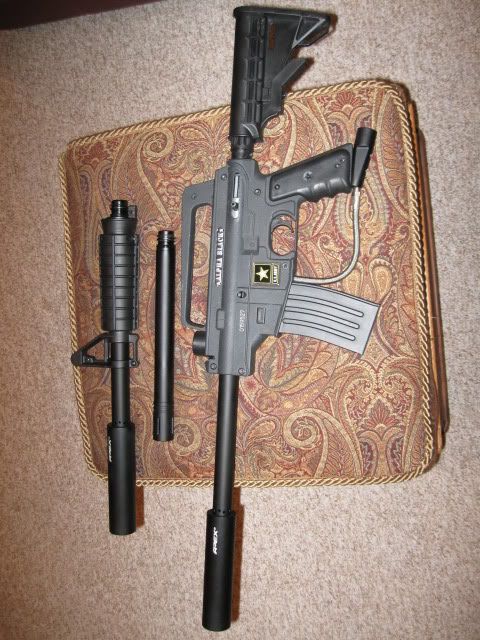 Here is the 18 inch mounted with the shroud.
Here is the stock alpha black barrel on it. With the 14 and 18 inch apex barrels above so you can see the size differences.
And since I dug around and found the pictures, here is the 98 custom with all the options, the original apex 1, and both sizes of apex 2 barrels.
and the barrels by themselves.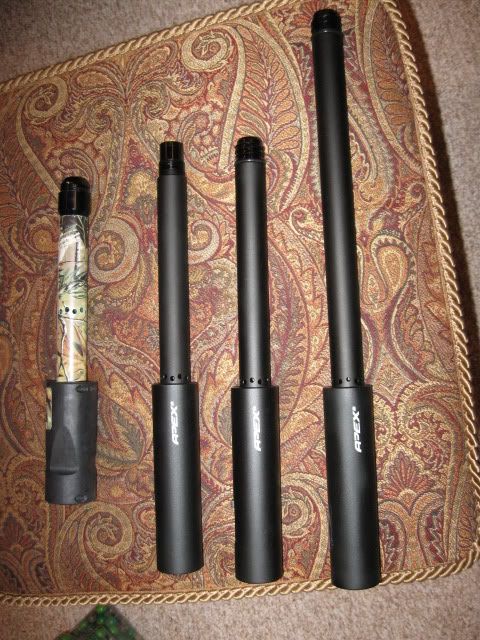 Now if you are buying "apex ready" tips, just remember the Apex 2 WILL work on apex 1 barrels, but the Apex 1 tip WILL NOT work on apex 2 ready barrels... So be careful if you are trying to use an apex 1 tip, as they aren't compatible with all things labeled "apex" ready...


Edited by FreeEnterprise - 18 December 2013 at 1:12pm