Okay, I received the cocker in the mail today! Ordered Thursday, got it today (Saturday).
It was pretty straightforward, however, I was mostly confused initially by the photos on ebay. The listing doesn't show a picture of the holes on either side of the beaver tail. This allows the pin to lock the spring in position.
I took some pictures with my phone. Sorry, they aren't better quality, but I just wanted to make available some more information on this upgrade.
I pretty much ignored the instructions and looked at the diagram above. Nevermind the washer, I put it on after taking the photo. I just wanted to see how it fit together.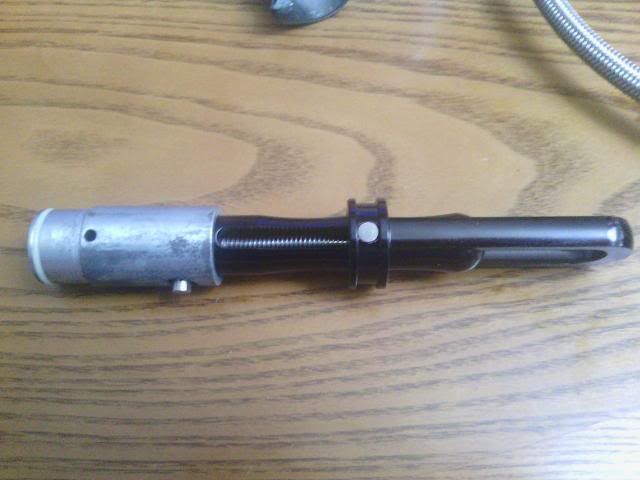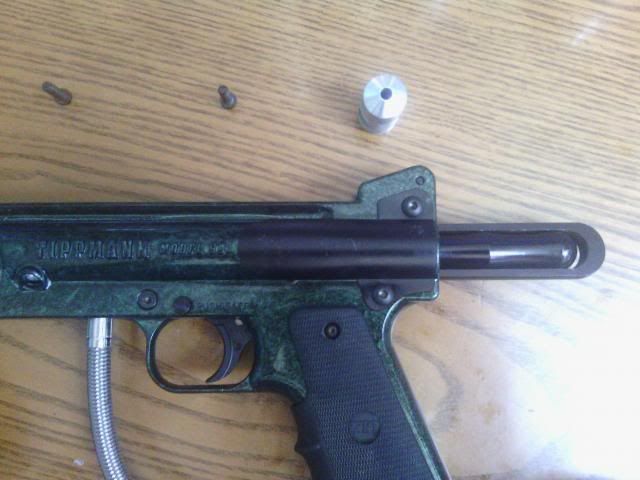 It all fit together very nicely and gave me another reason to clean this gun out. It took a good fifteen minutes- the hardest part being the spring. You have to depress the spring with all of it tacked together, then slide the pin in. Make sure you get the spring fairly centered on the pin. Once you have that done, it's all gravy. Just replace and enjoy.
If anyone wants me to transcribe the instructions, I might. :) They are highly obtuse, though. I would want to paraphrase, or make my own instructions.
My impressions are great. I was a little worried about the plate that covers the cocking hammer slot- it seemed unreasonably thin. I thought it was plastic at first, actually, but I bolted it on and it seems pretty solid. The feel and look of this upgrade really makes this gun, to me. I've always loved the marblizer paint and the additional black just offsets it so nicely. I'm also really pleased that the gun will be closed up tighter. I put a nice coat of oil inside the gun, and I'm just waiting for a few more parts to finish it up.
Looking at the rocket cocker II, I definitely like the original better. That's why I bought it. :)
I'ts hard to imagine why they decided to switch the design. This one seems very solid.