So the local IDPA group, SADPA, has introduced a couple of .22 categories in the 3 gun matches, for a couple of reasons. A good one being cost. It is simply too expensive to run a 5.56mm rifle here. At R20 000+ a gun and R7 a shot, we're talking a rich man's game.
And there are plenty of people who have .22's already.
So I got myself one. A S&W 15-22.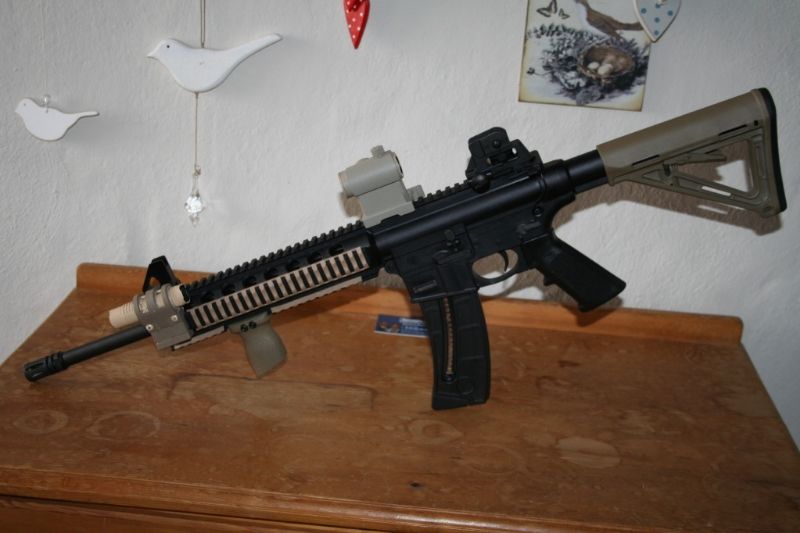 It was a standard model threaded barrel one, it is currently wearing a Magpul MOE stock, Viking Tactics light mount with a Streamlight PT1-L, a cut off Magpul RVG grip that's used like a hand stop, some no name ladder rail covers and a AimpoinR (sic) knock off red dot.
The front sight has to be run this way around because the light mount sits where the thumb screw for the sight mount does. I could move it back, but why?
I have a whole bucket of parts that will be used over the next couple of months to see what I like most. This setup is almost identical to the Airsoft setup I used to use (Replace the "fixed" sights with MBUS) so it is comfortable for me. But I've got AFG1 and '2s, I've got Trot forward grips, I've got a couple of different sights, I also have a 416 style pistol grip I want to use when I get confident enough to replace grip.
I also want to SBR it when I get the time/money. I am also busy building a suppressor for it.
It can be used in SADPA 3 gun matches in the .22 rimfire class. And for general plinking.
Yes the light is Tan, I was going that way originally, but then went FDE. The Magpul FDE matches each other and the light mount and the pistol grip I will be installing. The rail covers match to the eye but the camera tells a different story! Oh well.
And then because I like thumbing my nose at you guys :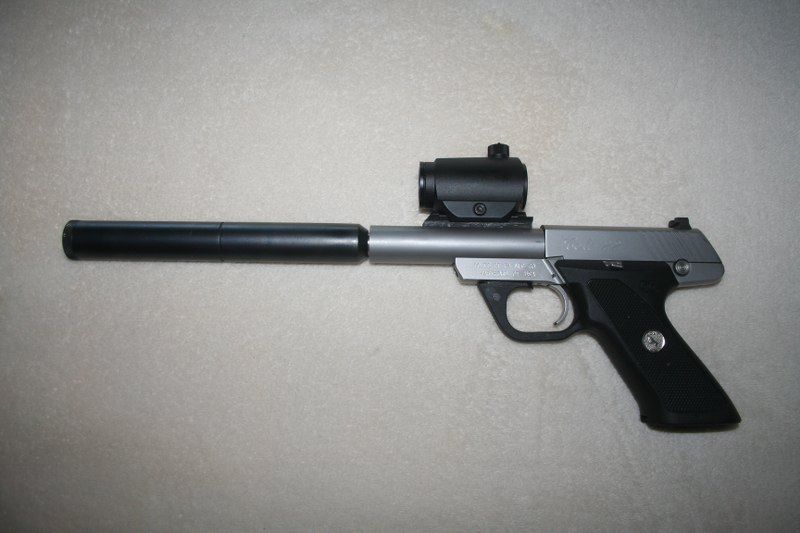 Edited by Kayback - 08 March 2013 at 1:47am