bobomonki : AKA : VIRTUE
I felt I should share with you guys some updates I added to my rifle based off feedback from my older post. I also wanted to address and clear up some questions people had in my old post. Sorry for the long wait on the reply...here it is:
BEFORE: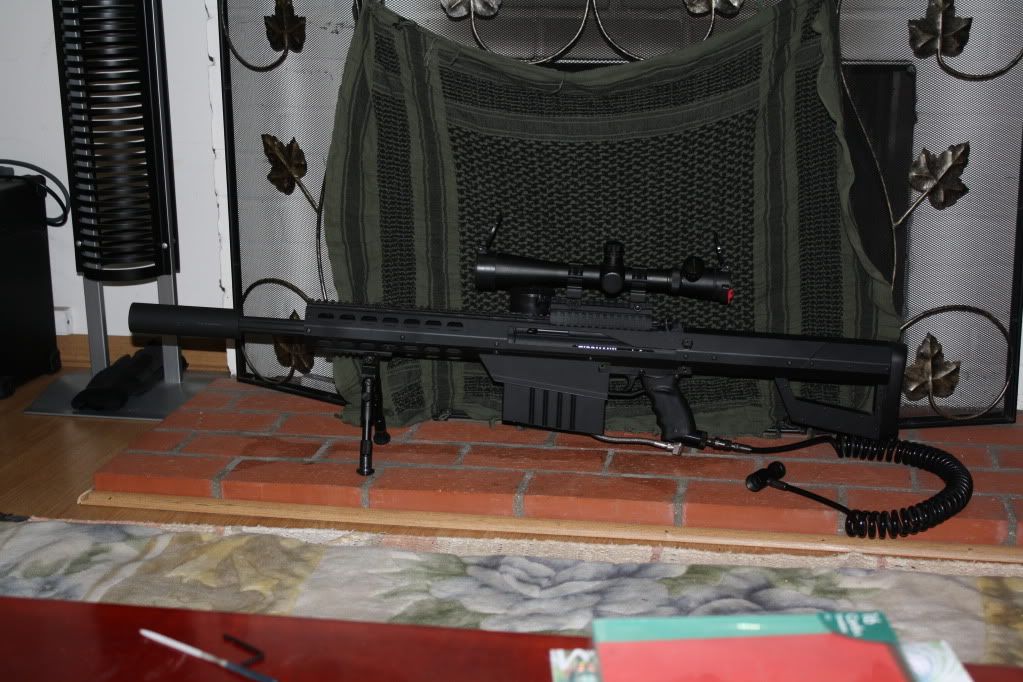 AFTER: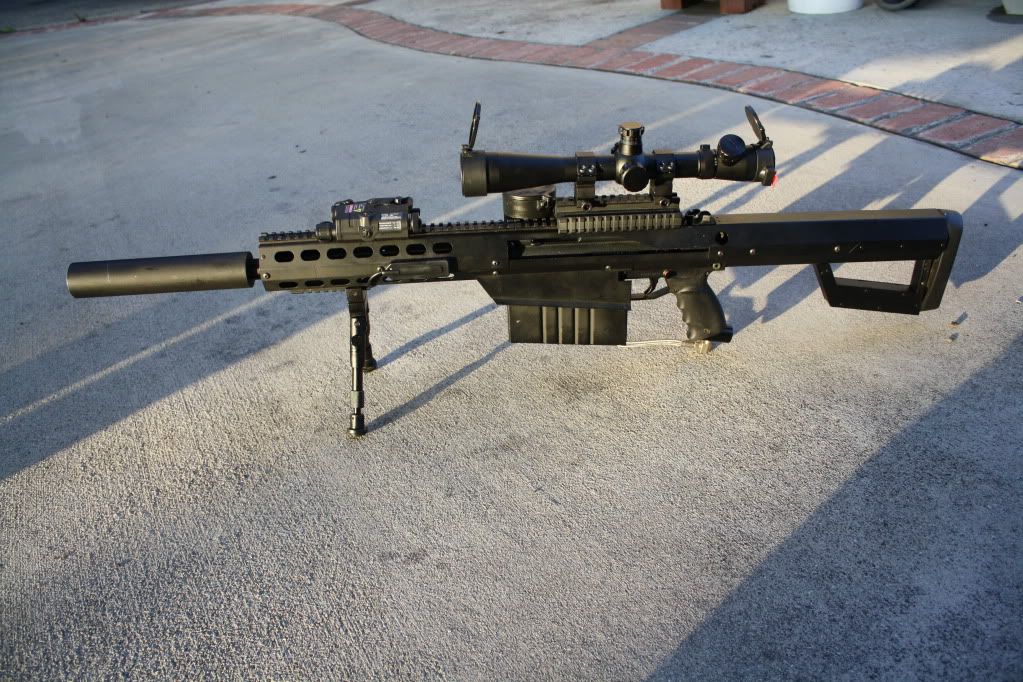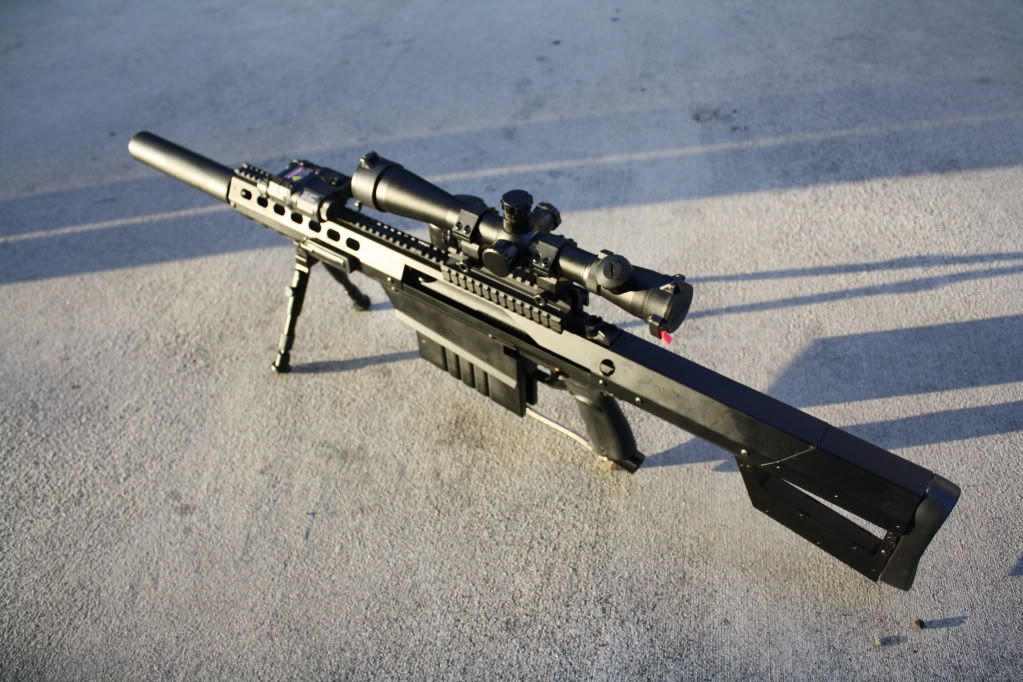 SPECS:
-TIPPMANN A5
-OPS GEAR M107 KIT
-OPS GEAR TACTICAL HOPPER (30 Rd)
-PRO Connect 3 (not displayed)
-Scope (forget the name :p...sorry)
-G&G Scope Riser
-Custom AIR/Grade Aluminum Mock Silencer / Barrel Extension (REDONE)
-18" Fluted OPS GEAR Barrel
-G&P PEQ (Working Laser + Flashlight(LED))
(Silencer is custom made from AirGrade Aluminum)
Overall to date I have spent over $800.00 on everything...I live in SoCal and have taken this rifle to Warped Paintball and Hollywood Sports Park, both times I had issues with power but got crazy looks from players haha(Literally everyones jaw drops). I took it to my trusted shop PaintballGateway.com and they were able figure out the issue. Which was a Red Power Tube upgrade I had purchased from OPSGear for the A5 (stay away from this power tube!!) I am working on a better BiPod cause the one in the pictures is frankly...you know...but there you have it. Enjoy ~!