This is my new thread for my stuff as i had to do a huge clean out of my photo bucket account!
I will be adding stuff once i get it, this thread will consist of my markers, loadouts and a few other things
YAY!!!! I finally got my new vest
its a plate carrier (didnt know that when i got it)
its fully molle, it has 2-3mags holders(holds 50rnds pod) also one big mag holder that will fit a 100rnd pod and a stash pouch that will fit my tank 48/3000
also a radio pouch, but i love that it has the velcro dead center of the chest.
The only problem i find is the molle webbing at the side of the front area they didnt cut the extra webbing so its a bitach to thread the straps thru there!
Also i have traded a few things to cooky8 for his home made shoulder pads
and also a few patches i picked up!
but this is jsut the start of my new set up my next pay check i will be picking up some CADPAT BDUS,
I dont know the name of this vest, as it is a air soft vest
does any one know the name of the style or is just a load barring plate carrier?
but here is my stuff right at the moment
Doing it Canadian style :mrgreen: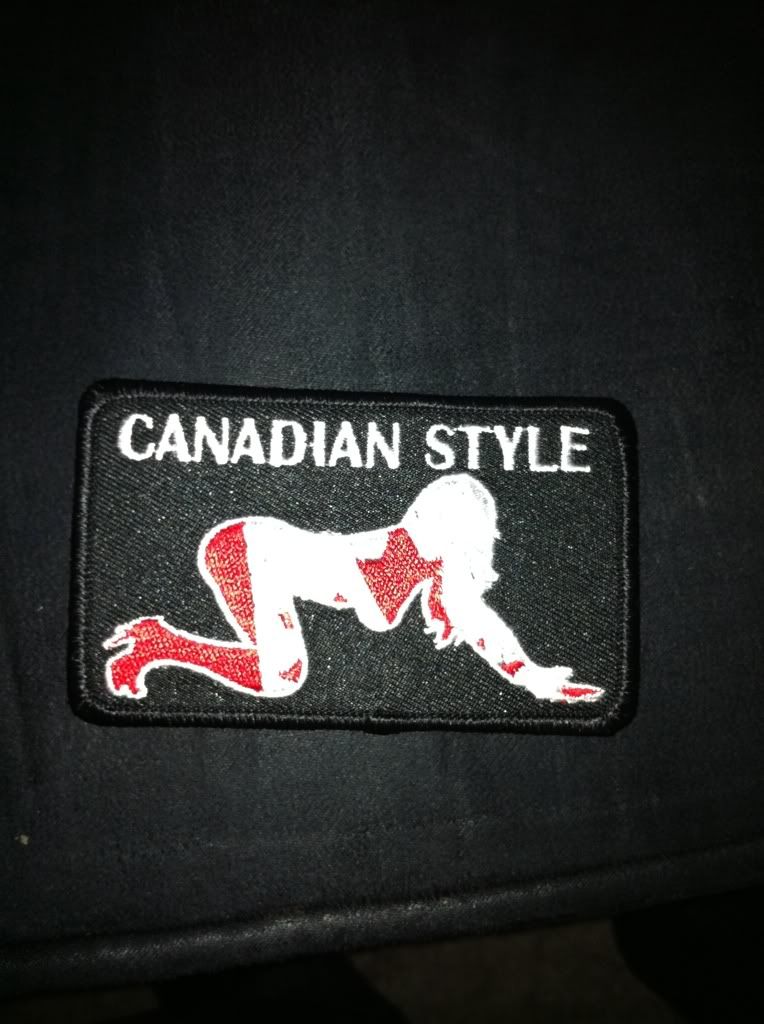 the Vest
i took one of the 3mag holders off cause it sat weird but i will be playing around with the set up tonight a bit more
My new mask DYE i4s liquid olive
and then a group photo
CQB FTW!!
98 commando
carver DMR


Edited by Arson24 - 03 June 2011 at 3:42pm