The Apex will work with any barrel, if you are willing to do the modifications needed for it to fit.
The older style Apex 1 tip is easier for these mods as the tolerances aren't as tight. (the old one sat below the barrel opening, whereas the Apex 2 sits RIGHT on the edge... )If you are off at all with your tape/o-ring mod, it will cause a "speed bump" and most likely break paint or cause a strange flight path.
Here are pictures of my first attempt at building a tape/o-ring mod to apply my Apex 2 tip to a regular barrel (smart parts 2 piece)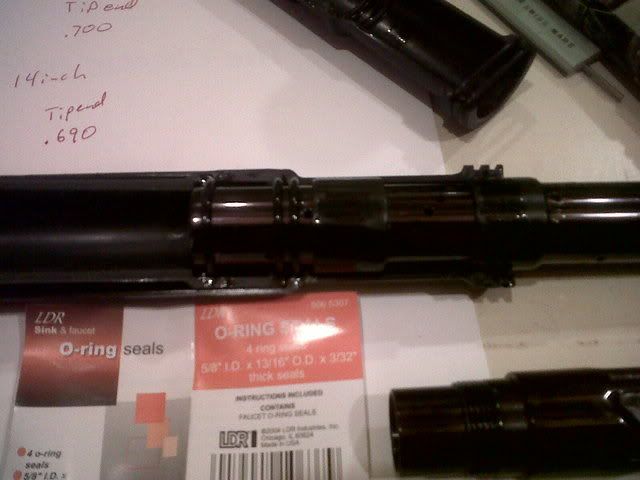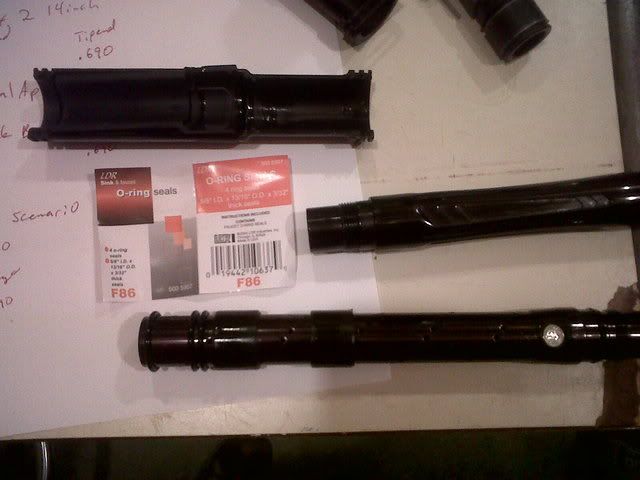 I know you are thinking "wow, that looks great". Except it sucked. In order to pull off the tip, you have to PULL it forward, and since the tape is at the BACK of the first ridge... The round O-rings just slid off.
Well, don't pull it off... Except it sucked, and was breaking paint and shooting all over the place. So I didn't want it on there.
I fixed it by putting tape instead of o-rings for the first two which now holds it perfectly. And I put just enough tape to make it fit just right on the tip. (lots of trial and error).
But, if your into that, you can make it work and get the best of both worlds. Because the Apex tip can be turned off by pulling the lever all the way back towards you. Then it is just a regular barrel.
(me personally, I leave mine at 3 clicks all the time, when I want to change it for a trick shot I do, then just go back to 3 clicks. I NEVER turn it off, as spinning paint makes it so much more accurate...)
Many manufacturers make barrels that are already made to accept the Apex 1 or 2 barrel (any barrel made for the Apex 1 (as long as it goes far enough back to accomodate the larger size of the Apex 2) should work on both the Apex 1 tip and Apex 2 tip. But, if you buy a Apex 2 barrel, it is NOT backwards compatible to the Apex 1 tip. (as the back piece is much larger on the Apex 1.
Hope that helps, and the people that play with you will not like that you got an Apex... Just about everyone on my field has them now, as they make THAT big of a difference. Watch my other video's to see proof.