My dad brought an antique rifle home from my grandmas last wee and we are trying to figure out what it is.
We estimate it to be from the mid 1800s. The only marking (on the right side) is pretty faded and all I can make out for sure is an oval emblem with "warranted" on the bottom. On the top, I think it says "P S * &CO." The only thing on the top I am certain of is the &CO. It is a Percussion cap rifle with a barrel measuring 3ft 3in from muzzle to where the cap sits.
Any ideas or places to start looking? I can't even find a list of companies that made percussion cap rifles.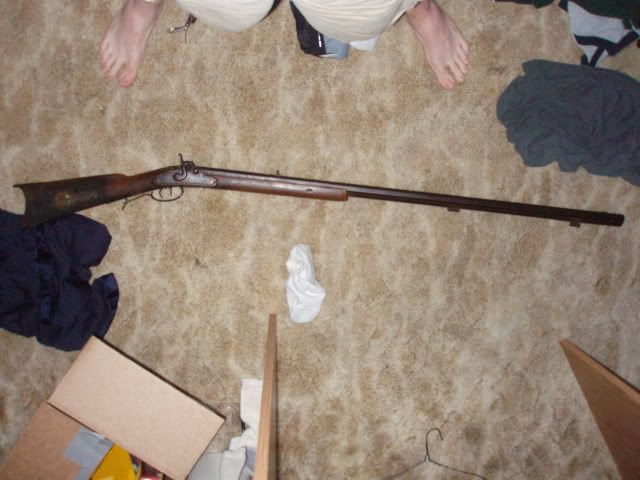 Edited by Eville - 22 July 2009 at 5:34pm