Hello,
This is my first attempt painting anything. I documented all of it mostly just to look back at it when i was finished. I think it turned out good.
1. To start off i am using this template that i found, i printed it out and am in the process of cutting it out.
(lol my printer sucks)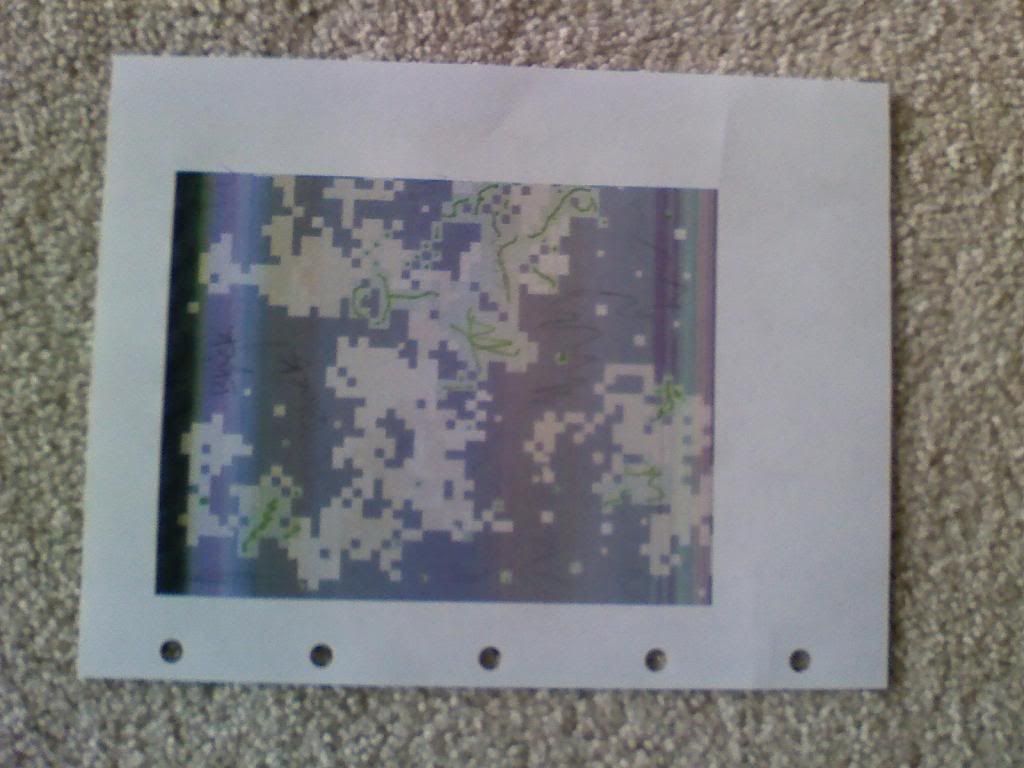 2. Next. I cut out the inside part of it.
3. Next. I traced it onto some blue painters tape i laid out in a sheet. Now i can cut it out and stick it on whatever i want.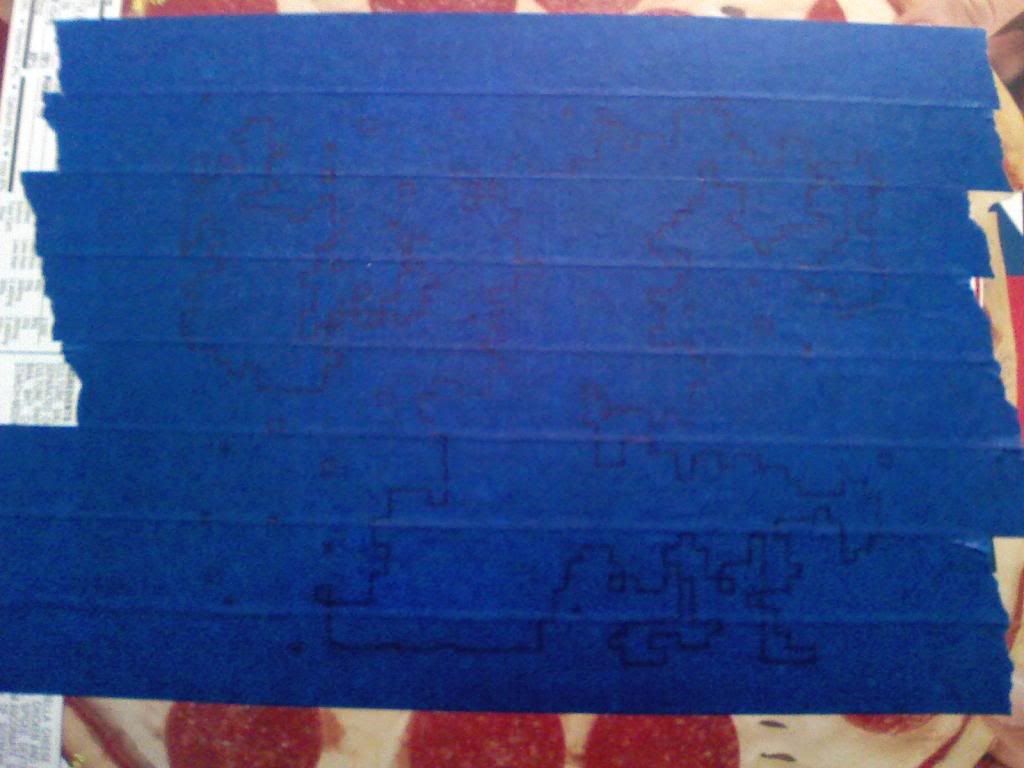 4. Next. I cut out the tape objects and suck them to the mask and visor. I will now paint a coat of brown paint.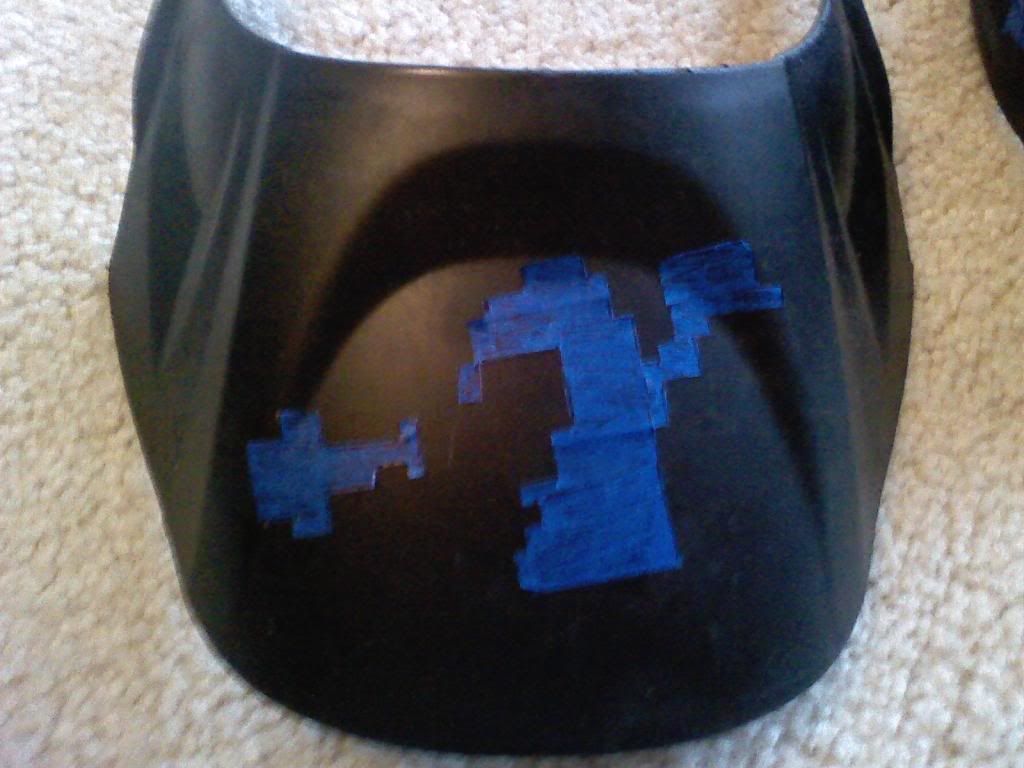 5. I painted it brown...
And then i was able to stick the tape on for the next colors..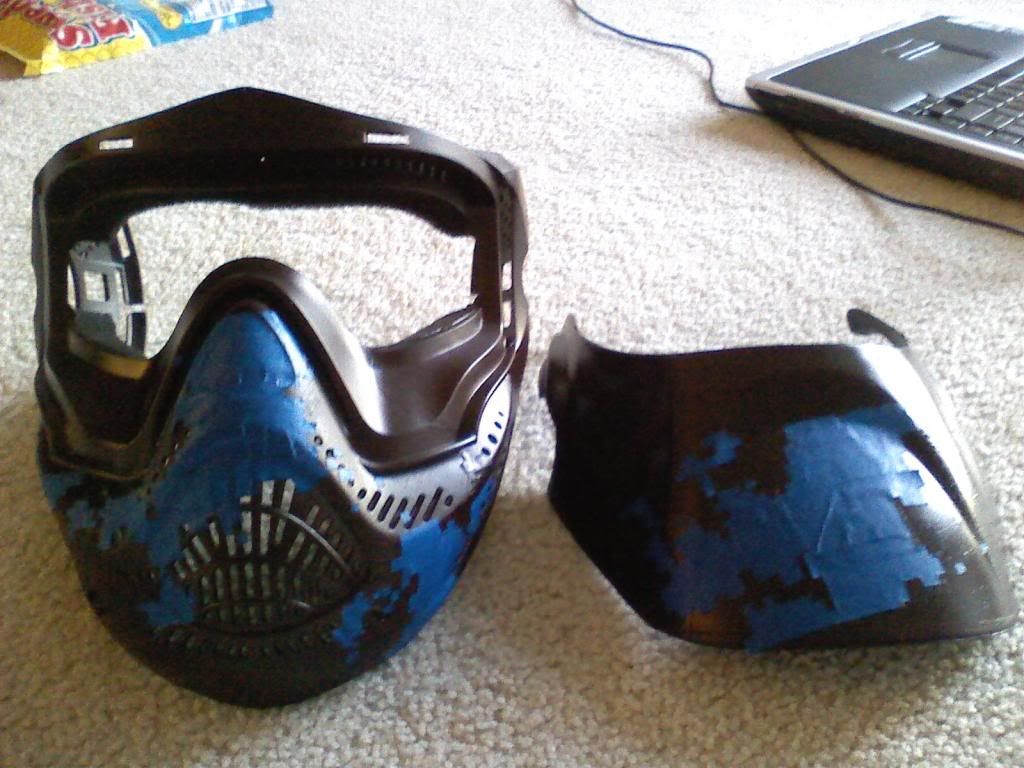 And then i painted it green... just waiting for the green to dry at this point.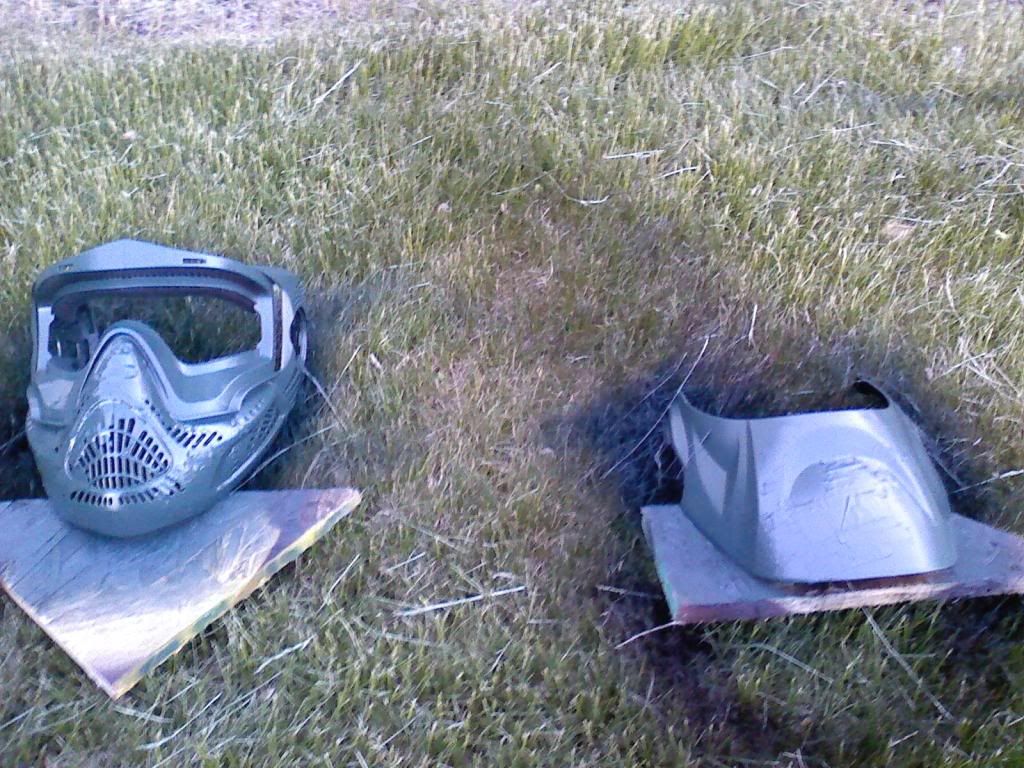 I'm almost there.
6. Okay. I pealed the tape off.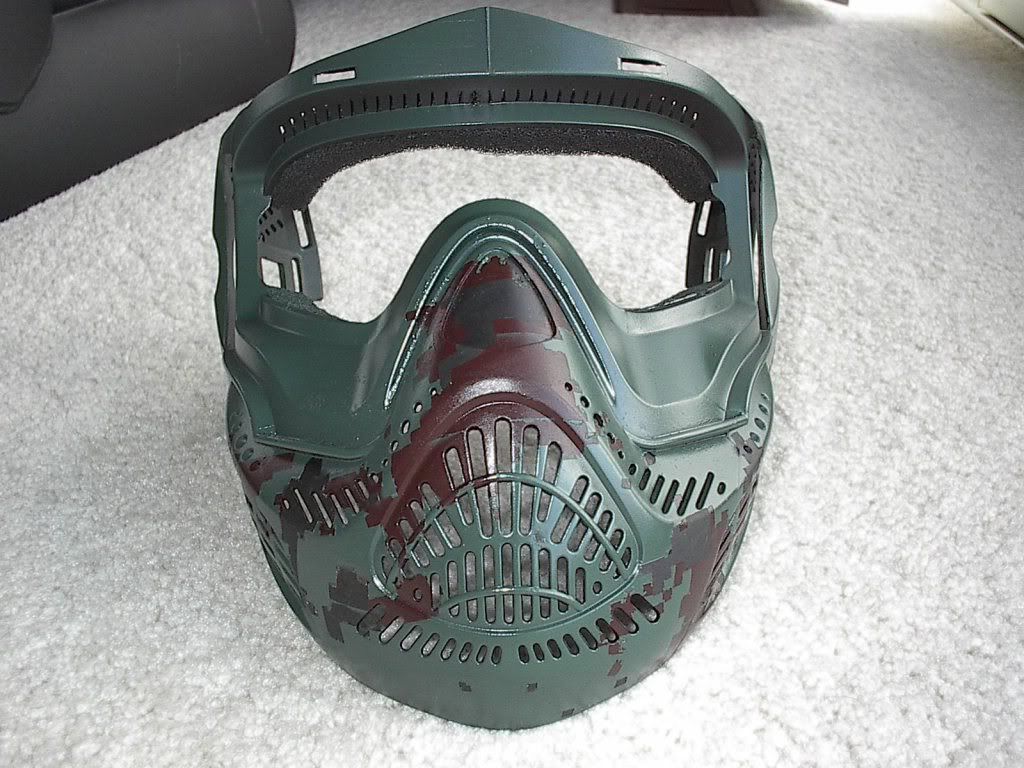 I'm not the best at laying out the templates. But i think it looks good. Its by no mean professional.
7. W00t!! its done. I put her back together. It sure looks nice. It looks a lot nicer in person but...