Okay, I am a computer/internet IDIOT, that being said, I do not know how to make a link to my thread (help anyone?). I will just repost the applicable pics until I finish the walkthrough. I will try to get a few more detailed ones if you decide this is the route you want to go.
I got this idea from Swamprat on A5OG, and made a few changes to fit my preferences.
Parts Used (from Del-ton Inc. del-ton.com)
M-4 Barrel Nut (#30)
M-4 Delta Ring Assembly (Leaf Spring, Snap Ring, Delta Ring/#'s 31-33)
Front Handguard Cap-Round (#60) May need to be bored out to fit OD of your barrel, I used a dremmel.
Front Sight Assembly for a Bull Barrel (.96" OD, had it bored to fit 1"OD) (not necessary, you can use any of the fake sights for paintball guns floating around out there)
-JB-Welded the front handguard cap to my front sight, make certain it is properly aligned.
-JB-Welded Barrel Nut to A5 Barrel Adapter. I simply masked off my marker around the adapter, placed the Barrel Bolt around it (centered) filled it with JB-Weld, Duct Taped it in place, and let it dry. Ensure you have roughed up the outside of the barrel adapter AND the inside threads of the barrel bolt. Also be certain it is properly aligned (teeth should allow opening at the 12 O'clock position to align with the hole for the M-4's gas tube cut in the delta ring assembly)
-Install the Delta Ring assembly.
-Screw in your barrel.
-Install handguards to give you an idea where to place the front cap/front sight assembly.
-Install front cap/sight assembly.
-Tighten down handguards
Hope this helps. Let me know if you need anything else.
*
EDIT
* I did NOT use the M-4 Leaf Spring. It is EXTREMELY tight and not necessary in a paintball gun. I substituted it with the spring from RAP 4's METS M4. Much easier and practical, albeit stupidly over-priced.
I am also adding a gas tube as we speak, just to help line things up/aesthetics. I realize now that many of the alignment issues I had during this mod would have been solved by having the gas tube available and in place as one of the first steps. It will need to be trimmed slightly, as it will have nowhere to go unlike the upper receiver on the real M4, but should help keep every thing in place. Del-ton has them really cheap.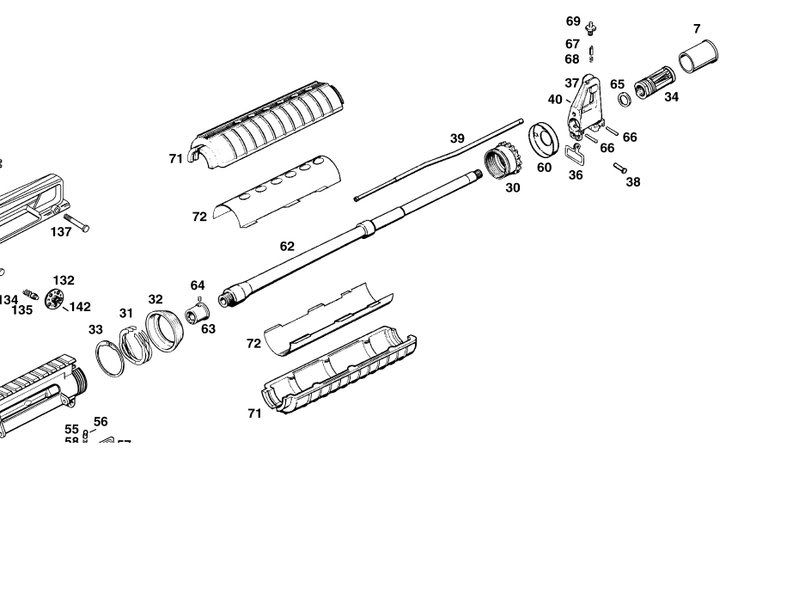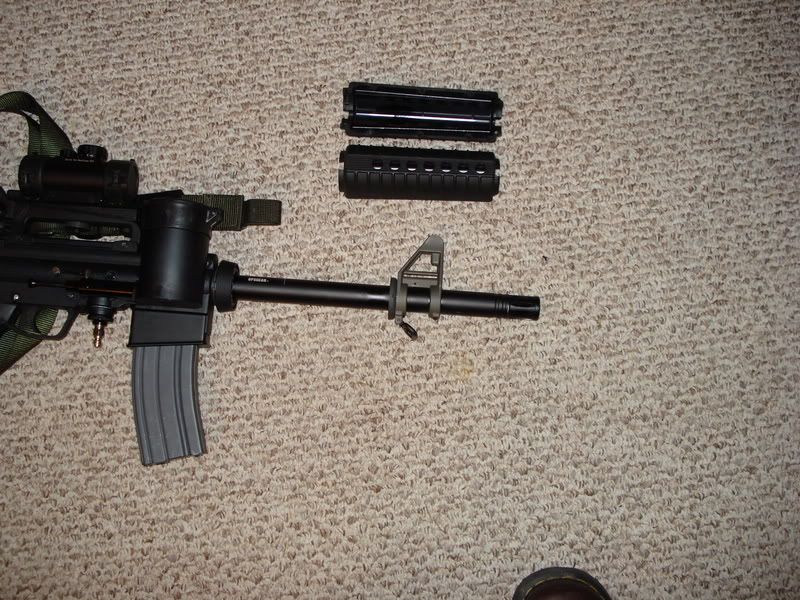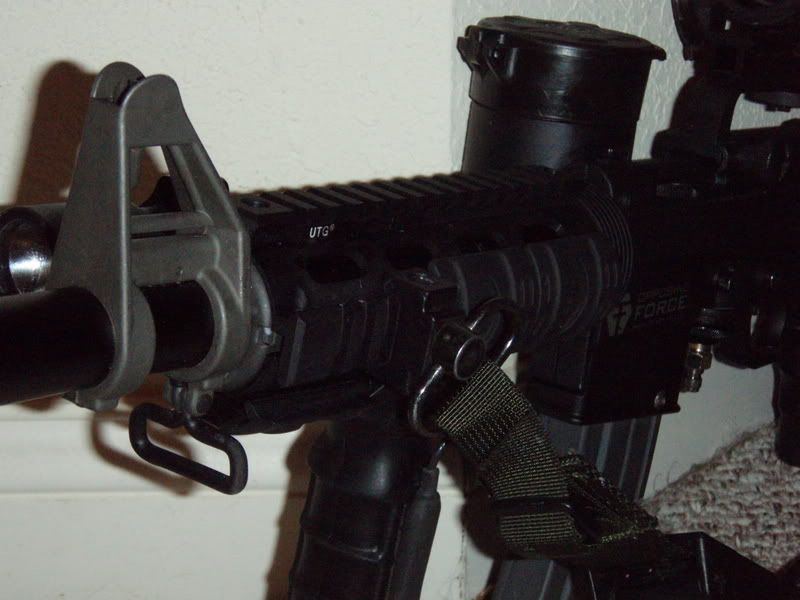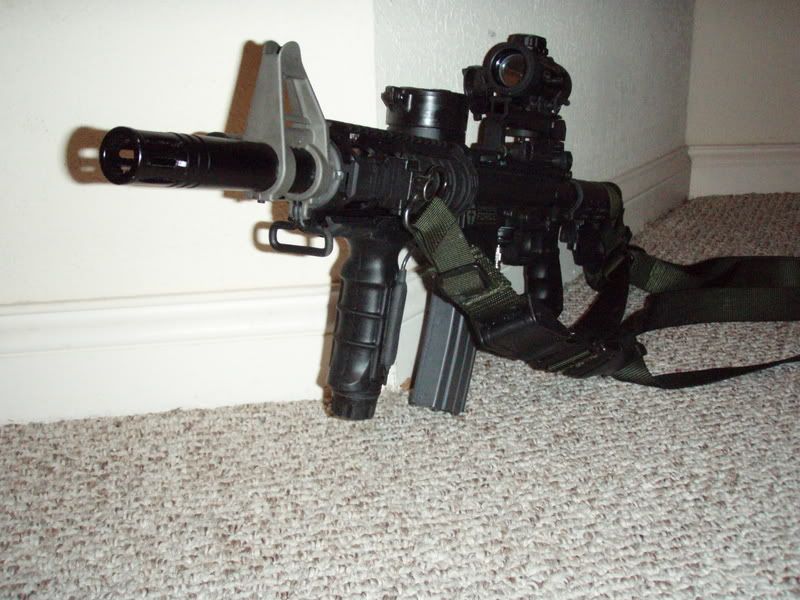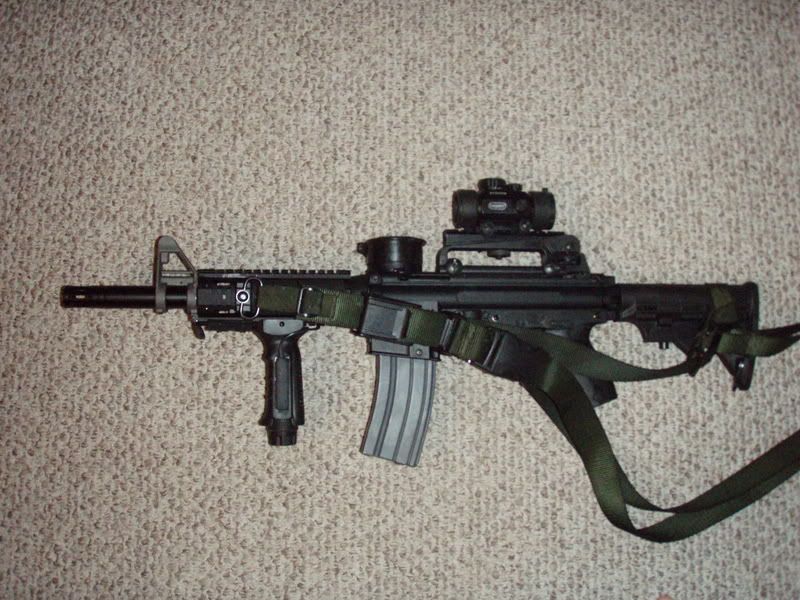 Edited by dustin85 - 18 March 2008 at 11:42pm