Here are some pictures from the tournament they had before midnight. They made us play with the wii-mote and I thought it was hard as hell to use. I dont know about you guys, but Im just going to keep using my gamecube controller to play.
Heres some people in the store watching the tournament going on.
Heres me on the left playing during the first round.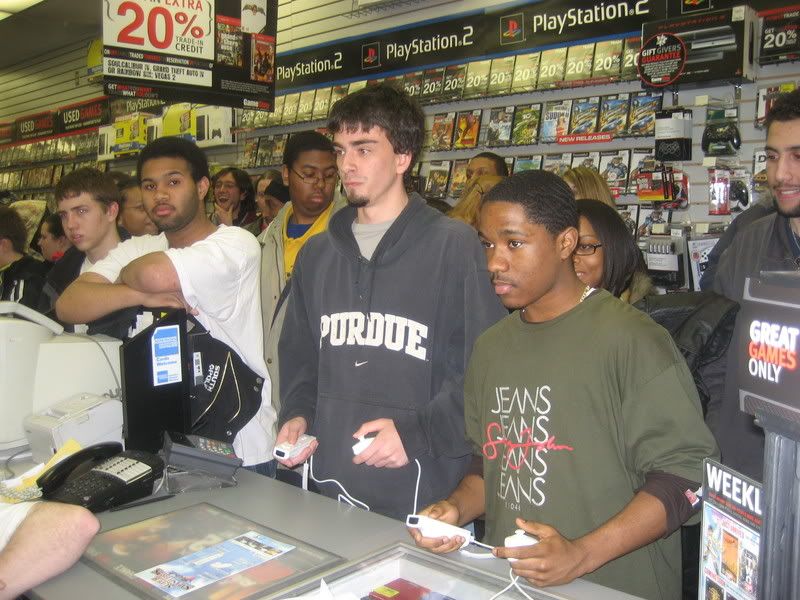 And us happy to get the game! (it looks like we are heading to a Bears game...)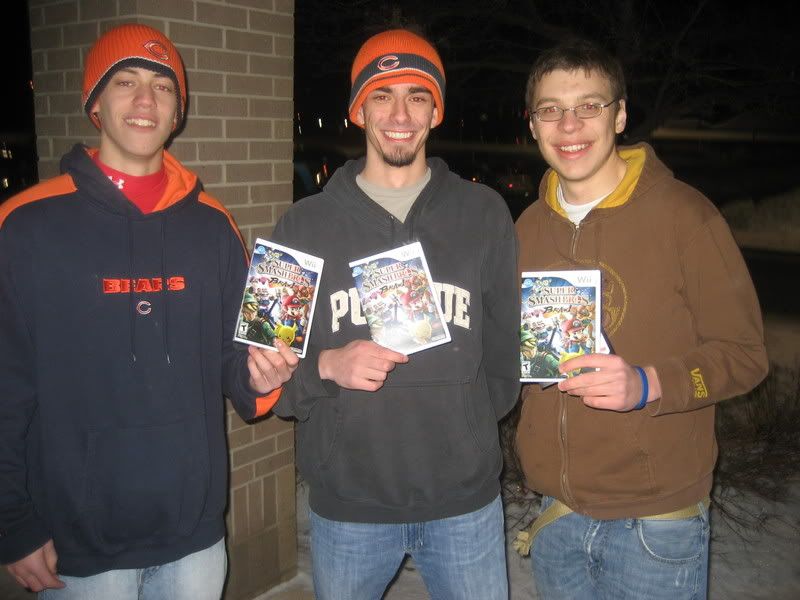 Edited by pntbl freak - 09 March 2008 at 4:11am