R2!.wafflepanda wrote:

Is there anyway that I can get a 02-22 velocity screw? It is for a Tippmann 98 Custom

If you are speaking of the velocity control screw that threads into the side of the power tube, it is a 5/16" X 24 (which is refered to as fine thread) Allen set screw about 1/2" long. It is available in just about any hardware store and automotive parts store. It is available in black or zinc finish. For a few cents more you can have it in stainless steel.
Is the number you listed, 02-22, a part number? Regardless, the screw specified is available as I stated above.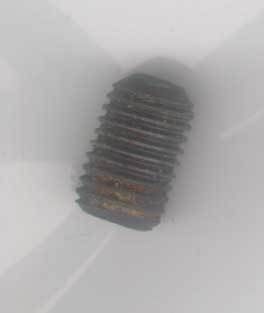 Edited by Bruce A. Frank - 29 June 2007 at 2:14pm