Edited 10/30/2008: Please note, website that used to provide ordering instructions was lost. Directions for ordering patches below: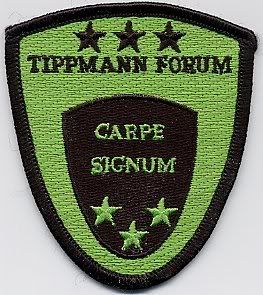 ">
As designed by Sandman, and voted upon years ago by the forum at large... these were once donned only by OMHW team members and old old old Forum regulars (and a few other lucky saps who were able to get their mitts on one). Now you can get one too!
You can sew these anywhere you want. Your hat, your left chest, heck... put one on your butt! Standard placement, however, is on your right shoulder/sleeve. Center it on your sleeve, and place it about two inches down from the seam.

Payment is accepted in the form of Money Order or Paypal.

To purchase patches, please email me using the address stated in my Profile.


The patches are priced at $2.75 USD each.
Five patches for $10.50 USD.

This is a slight increase over the old cost, to reflect changes in postage rates since first offered.

Prices include shipping to US addresses.

Canadian Players: Please add $0.50 USD to your order to account for higher postage.

International Players: Please email for postage rate.

Thanks!



Edited by ShortyBP - 05 September 2011 at 8:34pm